What is it?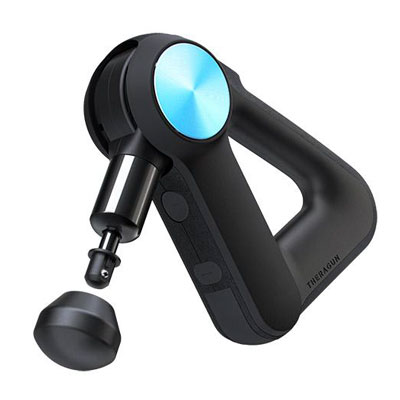 TheraGun is a handheld device that is used directly on the surface of the skin to diffuse muscle tension and recovery.
8 Benefits:
Reduces pain
Breaks up scar tissue
Stimulates blood flow
Enhances rehabilitation
Reduces recovery time
Decreases lactic acid buildup
Releases muscle spasms
Improves circulation
What is it?
Local Cryotherapy is used to reduce pain, inflammation, and swelling targeted areas. Unlike Whole Body Cryotherapy, which stimulates cold receptors all over the body in order to trigger an internal systemic anti-inflammatory response, local cryotherapy allows us to treat a specific location and is much more powerful and efficient than traditional ice baths. Patients frequently combine this application with Whole Body Cryotherapy, to treat problem areas both from the "inside out" as well as from the "outside in". With temperatures as low as -240 degrees Fahrenheit, a local cryotherapy treatment generally takes about 5-10 minutes depending on the area treated.
A local cryotherapy treatment provides the patient with a rush of oxygenated blood, a natural analgesic effect and a reduction in muscle tension in the treatment area. Post treatment, the microcirculation in the treatment area provide muscles with increased rates of healing and recovery, and the natural analgesic effect and relaxation of muscles allows the patient to increase their exercise tolerance, as well as strengthen the muscles to reduce the possibility of injury in the future.
What is it?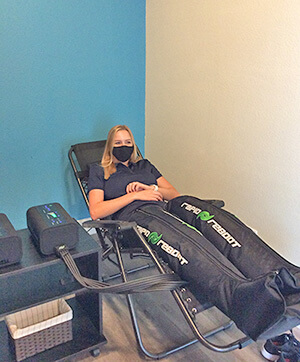 Compression therapy involves the application of pressure directly on sore and painful areas to obtain relief. This therapy can be done on the legs, arms, and hips to relieve the pain and discomfort that one may feel.
10 Benefits:
Reduces swelling
Releases fluid buildup
Improves muscle coordination
Enhances balance
Eliminates cramping
Reduces pain and discomfort
Reduces risk of blood clots
Alleviates aching
Promotes natural recovery
Decreases inflammation
Contact Us to Get Started!
Today is the day to begin your wellness success story! We are here to listen to your concerns, assess your needs, and provide you with the absolute best care we can. Contact our practice to learn more about what we have to offer your condition – you will be glad you did!
CONTACT US »

Cryotherapy Livermore | (925) 583-5888