Health & Wellness Chiropractic Reviews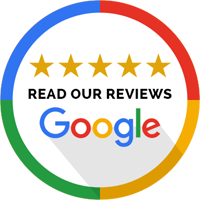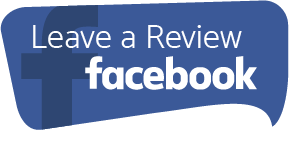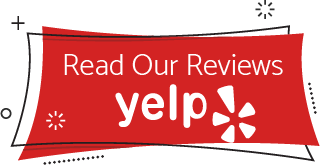 What Our Livermore Patients Say
At Health & Wellness Chiropractic we love when patients share with us their feedback and comments after chiropractic care. Please read our patient testimonials below to see what other people have achieved through their tailored treatment plans with us.
Share your stories too! Click here to send us your feedback so that we can help to spread the word about the benefits of natural Health & Wellness Chiropractic care.
For more information, or to schedule an appointment contact us today.
My Pain Was Decreased Immensely
Very flexible with time and understanding of financial issues. My pain was decreased immensely after one visit and I am excited to go again even! I have felt more relief than I have in years.
-Valerie A.
Love This Place
Dr Pham is really the best chiropractor I've been to! He's helped me so much in my recovery from my auto accident and some. I tell him I have a headache and he takes his time to relieve it and it works. He's truly and honestly a real healer as far as I'm concerned! His staff especially Megan has been so welcoming and helpful throughout my visits here. His hours of operation is great especially on a Saturday! Love this place. Totally recommend anyone who is looking for a doctor who takes the time to really get you well again! Love love love this place;)
– Carm B. (Yelp)
Immediate Relief
I have been going to see Dr Pham for about 4 weeks now. I was having sciatica pain going all the way down my right leg and went to my medical doctor who prescribed medication for pain. But did nothing to correct the problem. The pain I was experiencing would make me cry. After my first visit with Dr. Pham I received immediate relief. I have been going twice a week and feeling better each time. I am continuing to use these services until I am completely healed. They are very accommodating with my appointment times. Oh yes the day after my first appointment Dr Pham called to see how I was feeling. So relieved that I found this office and am feeling better.
– Amada R. (Yelp)
10 Stars
I was hurting so bad, visiting the area on business. Had to take the day off. Dr Chris took me in immediately. He gave me a complete work over, even staying late to help! I'm really picky about who I let help me with my back. I was so happy for the help, and even more pleased with the after result! I walked out of the office in much relief. I'm moving to the bay area this summer and I will definitely be a regular customer here, with my husband and 2 kids. Very reasonable prices also! I'd give this office 10 stars if I could. Thank you all so very much!
– Meredith S. (Yelp)
Best Decision!
DR. Pham is amazing! I was a bit nervous about going to the chiropractor as I was 17 weeks pregnant (first time Mom). Dr. Pham reassured me that he has worked on pregnant women before and I took the leap and went ahead to meet with him. Best decision! He is very knowledgeable, explained everything to me and made me feel comfortable the whole time. I have been going to health and wellness for a couple weeks now and I feel so much better. I had some lower/upper back pain and he found other part of my body that needed to be worked on. It has made it easier for me to sleep and I feel much better! Thank you DR. PHAM!
– Jennifer V. (Yelp)
Excellent!
Dr. Pham and his staff are excellent! Flexible with scheduling and appointments; courteous, respectful, returns phone calls timely. The rates are reasonable. The treatments are based on individual needs and care, thorough- explained before and after. The massages are high caliber concentrating on areas of needs; deep tissue/trigger point methodology for high tension stress areas. EXCELLENT!
– Khou H. (Yelp)
Great Service
There are not too many chiropractors that I trust. Chiropractics is one of those fields where there are a lot of shams, crooks, or quacks. Dr Pham however is one of those chiropractors who actually takes the time to care about his patients and provides a great service. Seriously, he's great!
-BJ D. (Google)
Saved My Back!
Saved my back! Could barely walk when I first went in because my back was so bad and now I'm right back to running and working out again.
-DNS (Google)
Highly Recommend
I am a LASER engineer & an avid cyclist…bicycle commuting 100-130mi per week for fitness & to help reduce my carbon footprint on Planet Earth. Before seeing Dr Pham & Jennifer @ H&W Chiropractic, I had been suffering from an old injury for several weeks…& had nearly become an invalid, with pain in my shoulder, neck, back 24hrs a day. After only 3 weeks, I was pain-free & back to my regular lifestyle. Now at age 50, I feel stronger & more agile than I have in 10-15 years. I highly recommend seeing Dr Pham & Jennifer at Health & Wellness Chiropractic.
– Russell C.
Help with Sciatica Pain
I was able to come in on the same day, got x-ray and treated on the spot for my severe Sciatica pain. I went to few others chiropractors in the tri-valley but had no relief. Dr. Pham is attentive, caring, knowledgeable and a great adjuster. He was able to diagnose what causes all my issues; he even adjusted my jaw (TMJ) and right shoulder due to sport injury. The office is clean, modern, nice relaxing surrounding and easy parking. The staff is friendly, accommodating, great hours for walking and office fees are very reasonable. Highly recommended this office for anyone in need of chiropractic care.
– Alan L.

Health & Wellness Chiropractic Reviews | (925) 583-5888