Meet Dr. Christopher Pham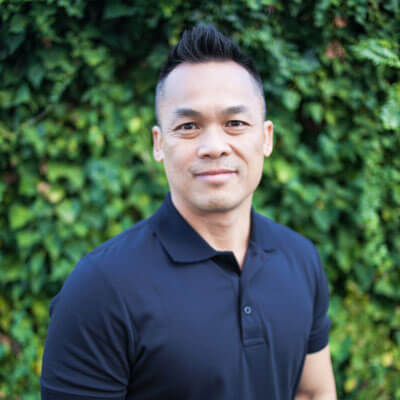 California Native Dr. Christopher Pham has been a practicing chiropractor for almost two decades. He was initially drawn to the field of chiropractic following a car accident that left him severely injured. After receiving successful chiropractic care in Seattle, Dr. Pham was inspired to help others in the same, natural way.
Today, Dr. Pham continues to change lives through the quality, individualized care he offers at Health & Wellness Chiropractic. Trained in the Diversified Technique, Gonstead Technique, Activator Method®, and several other therapies – Dr. Pham has both the passion and knowledge required to help people of all ages and walks of life.
A Love for Art and Analysis
During his undergraduate studies, Dr. Pham double majored in engineering and art. He feels that his engineering mind allows him to care for his patients on an analytical level, while his understanding of the arts encourages him to regard chiropractic care as carefully-executed art form. With this mentality, Dr. Pham is able to provide his patients with unique, compassionate care that produces lasting results.
Continued Education
Dr. Pham is always learning. In addition to his college education, he continues to further his expertise in natural health care. Dr. Pham has attended several specialty seminars regarding various topics, such as:
Sports injuries
Automobile accident injuries
Extremity adjusting
TMJ problems
Myofascial Release Technique
Graston Technique
Pediatric Care
Rehabilitative Care
Corrective Care
Pain management
Family wellness
Kinesio® Taping
If you are looking for a chiropractor that has the knowledge to make a difference in your overall health – look no further! Dr. Pham is equipped to address your health concerns and help you heal.
EXPLORE CHIROPRACTIC »
Outside the Practice
When he is not busy at Health & Wellness Chiropractic, Dr. Pham can be found spending time with his family, including his wife and daughter, and staying active. He enjoys going to the gym, skiing, and hiking. Dr. Pham is also an active participant in his church.
Dr. Pham is here for you and all your health needs. Contact our practice for more information about the services we offer. Dr. Pham may be able to provide you the answers you have long awaited!

Dr. Christopher Pham | (925) 583-5888